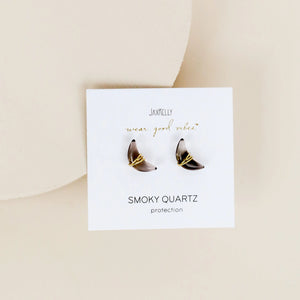 Smokey Quartz Moon Earrings
Let the moon be your guide, the ever-present waxing and waning complementing the seasons of life. Handcrafted genuine polished gemstone wrapped in 18kt gold over sterling silver wire. Natural stones will show variation in tones and color, they are sisters not twins.
Smoky Quartz is known for its grounding, balancing, and protective vibrations.